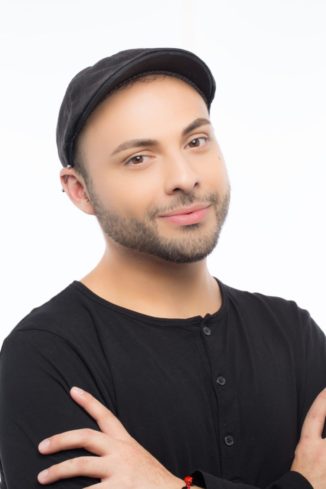 Richard Espinoza of LaRoux Artistry is an established freelance artist with over 10 years of experience, focuses on bringing out the inner beauty and making every client feel like they're receiving a royal treatment.
In 2008, he attended Citrus College Cosmetology in the city of Glendora, California, and since then is an active Cosmetologist Licensee from the State Board of Consumer Affairs.
By furthering his education, he then immediately attended Ruby Makeup Academy in 2010 and was certified in the Professional High Fashion Beauty Program.
In 2013, in addition to freelancing he then became one of the head educators of Ruby Makeup Academy in North Hollywood, California and continues to this day conduct courses.
In 2015, in the midst of networking during IMATS Los Angeles, he then found himself an opportunity to work with Poise Makeup Professional. Just by approaching the Creative Director at the time, he expressed his enjoyment of freelancing and being an educator, is what led to his position as Product Educator for Poise. To this day, he continues to travel with the company, educating and expanding the brand.
With all of his experience in the industry, he has created his own unique style. He focuses on bringing out the inner beauty and tastefully applies cosmetics to enhance the natural features, rather than camouflaging them.